Sheet Pan Recipe Round Up
Dec 07, 2018
The discovery of sheet pan dinners is life changing. You can literally take any protein, combine it with any veggie, mix it all up with any sauce or seasoning, toss it in the oven, and have a complete dinner in under an hour. There's something so satisfying about pulling a complete meal out of the oven on one sheet pan. #lesswashing
Below I've compiled a list of 8 of my favorite sheet pan recipes from around the internet. I hope you and your families enjoy them as much as I do!
---
Sheet Pan Shrimp Boil
This shrimp boil sheet pan meal is a staple in my house. It's easy, mess-free, and delicious. I love the flavor combination of shrimp and sausage with Old Bay and fresh parsley. Not to mention, this blogger is one of my GO TO girls for a fab recipe. See also Korean Beef Bowl (substitutions work great).
---
Sheet Pan Breakfast Bake
My Saturday morning is booked! I seriously love breakfast all day and I am seriously the WORST hashbrown maker in the world. Which is why I LOVE sheet pan hash browns. This just takes it to meal level.

Source: Damn Delicious
---
Hearty Ratatouille with Goat Cheese
This is one of the most unique sheet pan recipes I've ever come across! It's fun to make, fun to look at, and absolutely delicious.
---
Sheet Pan Garlic Butter Tilapia
Everyone in the family loves when I make this! The tilapia is buttery and flaky and the fresh flavors from the roasted asparagus and cherry tomatoes takes this dish over the top. While the cherry tomatoes really set the flavor you could easily do bagged fresh green beans or a different fish.
---
Baked Sheet Pan Chicken Fajitas
I love a recipe that is normally more time intensive to assemble becoming simpler--AKA, put it on the table and it's totally ready to go. Easy to serve with rice or quinoa, this basic is pretty flexible.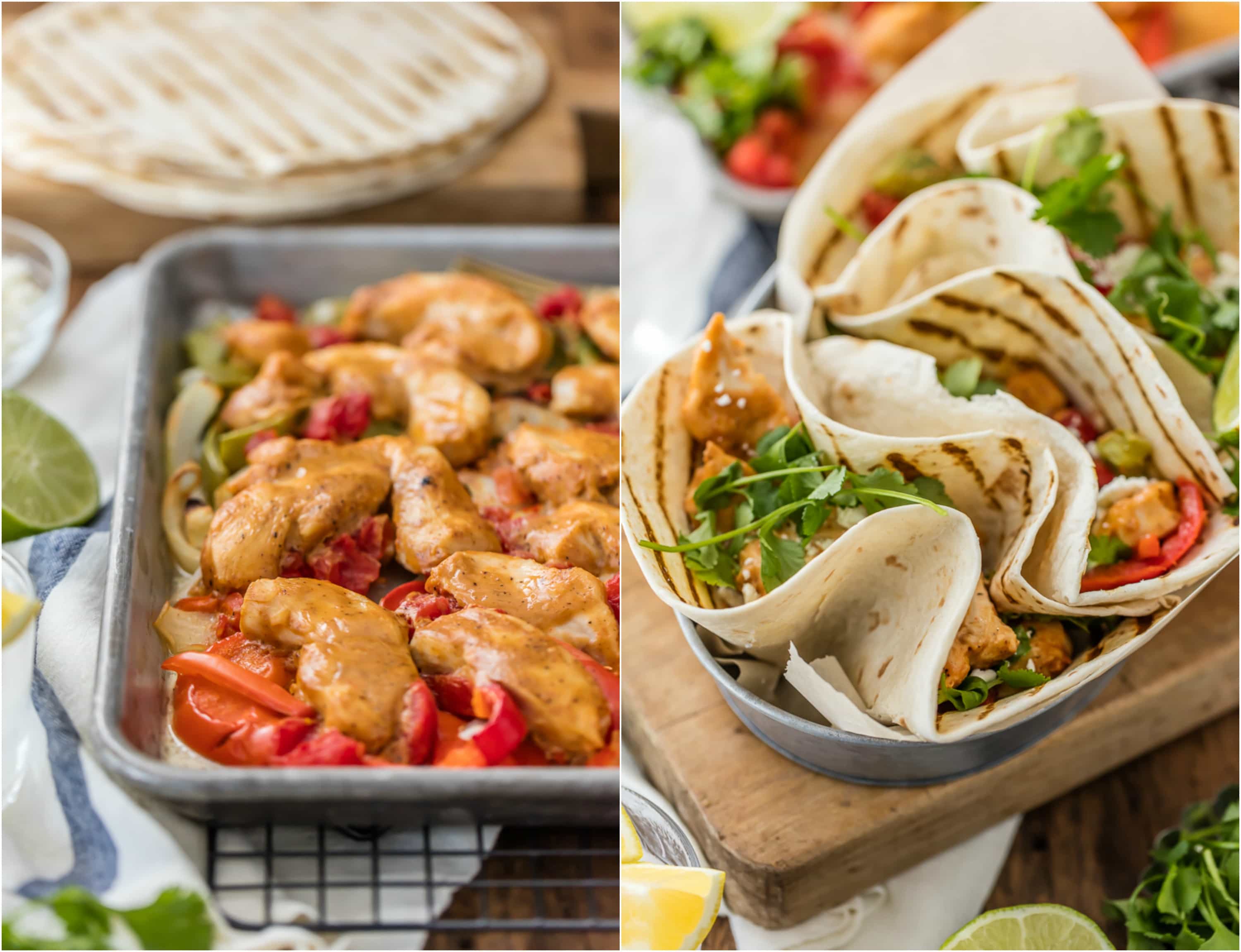 ---
Sheet Pan Steak and Fries
Recently discovered that I hate trying to cook on the grill and on the stove. And it's cold and my grill doesn't work too hot when it's 0 degrees. Turns out oven steak yields way more consistent results for me. Sheet pan steak and potatoes for the Midwest win.
---
Sheet Pan Bratwurst, Beets, and Chard
Straight up brats/sausages and potatoes on a sheet is one of my faves, but this is a twist to get you thinking for more creative flavors. Start simple then change up the flavors. Plus I have a box of greenhouse chard I was gifted so this one is on the menu.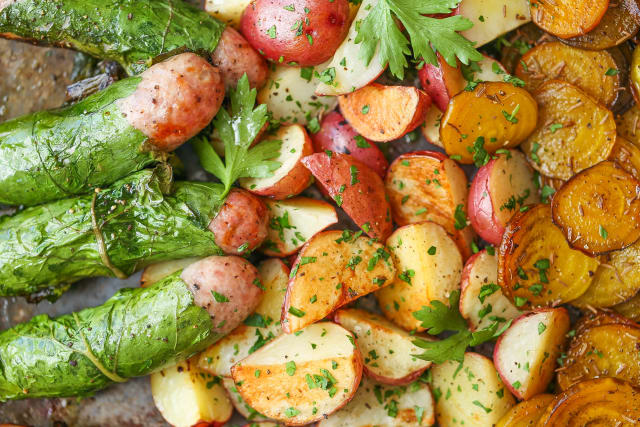 ---
Sheet Pan Teriyaki Salmon
Um, one of my fave recipe bloggers again. I love people that cut their carrots into coins. The flavor from the teriyaki sauce combined with the salmon and veggies is out-of-this-world. My mouth is watering just thinking about it!
---
Stay connected with news and updates!
Join our mailing list to receive the latest news and updates from our team.
Don't worry, your information will not be shared.
We hate SPAM. We will never sell your information, for any reason.